Unica Concept delivers the best closets in Toronto and all GTA. When you call us to inquire about custom closets, we offer a closet designer and various closet systems available. This is at no cost to you! We offer the possibility to see your design in 3D, and once you approve it, we'll schedule your closet installation. The process is simple and designed to make it easy for you to get your custom closets so you can get on with life in a newly organized fashion.
You should never worry about organizing your closet again. We at Unica Concept we'll make sure to provide you with the best closets in Toronto, that not only meet the aesthetics but also the functionality and quality. Call us today and schedule your appointment.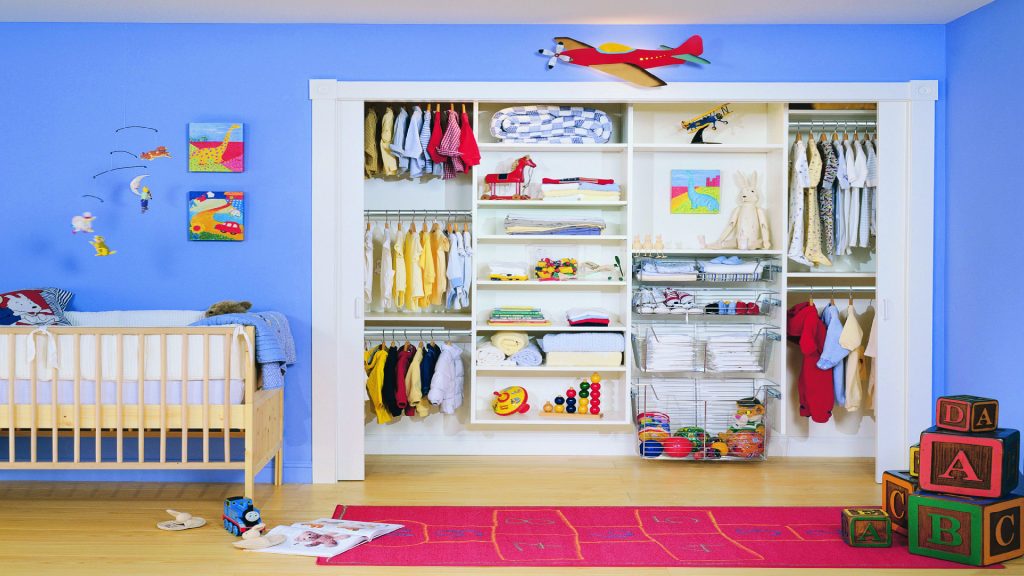 We think kids' closets should be designed to please them. Our adjustable shelving, hanging areas, and baskets are designed to evolve and to meet your growing family needs. From toys to technology, baby clothes to books and sports equipment, we can help you provide the organization and function to a room that will always need it.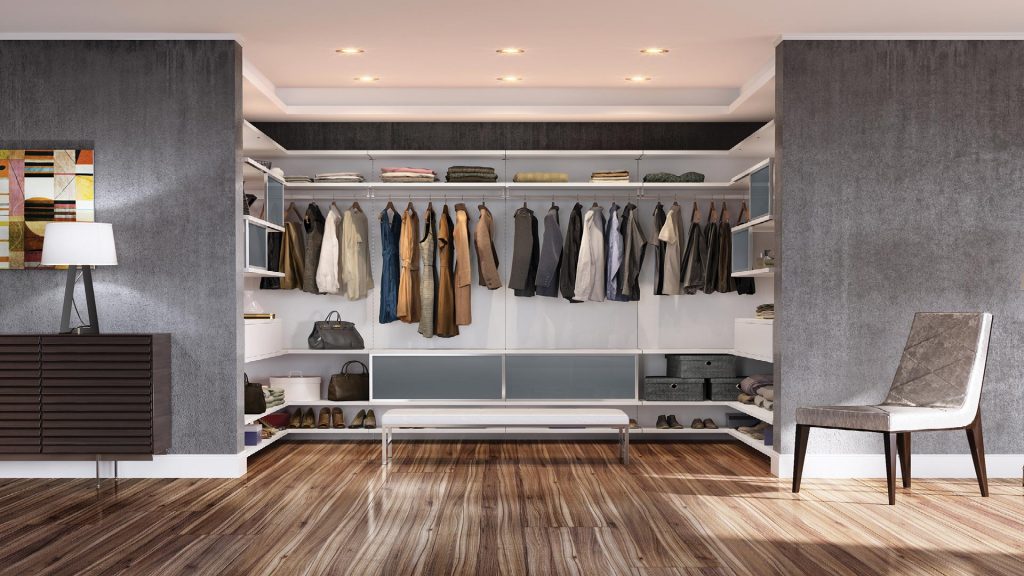 A well-equipped walk-in closet is essential to many homeowners these days. Undepending by size, a walk-in closet is a room all its own. So Unica Concept offers many design options for the walk-in closets. Being able to see your clothes and accessories at a glance, one season at a time makes getting ready every day a breeze.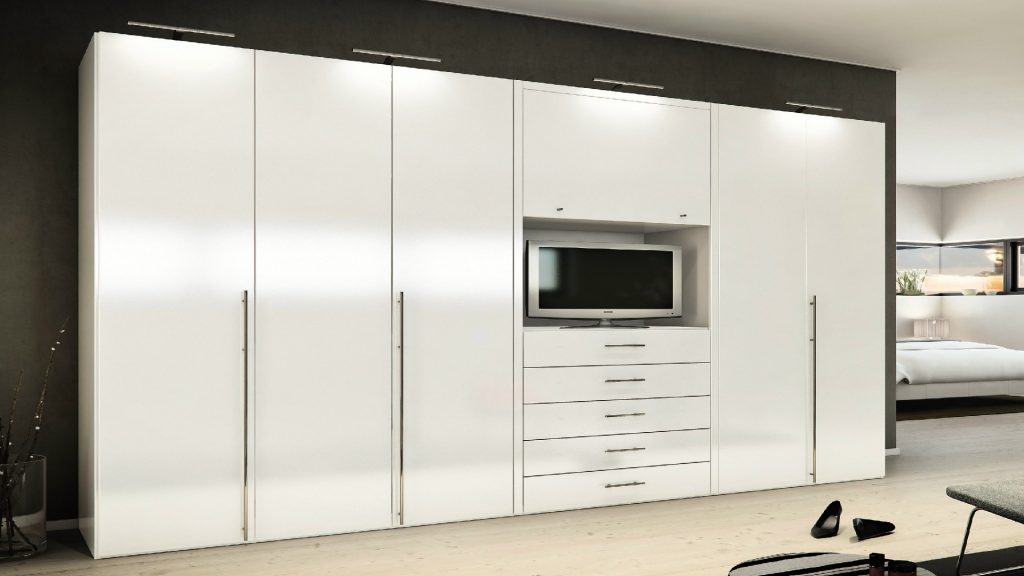 Firstly, a well-designed wardrobe is like a piece of custom-crafted furniture that fits your clothing and accessories and fits into your décor. Choosing the right finishes and decorative moldings, and beautiful doors are designed to fit naturally into space. In addition, they also provide you with so much-needed storage and functionality where none existed before.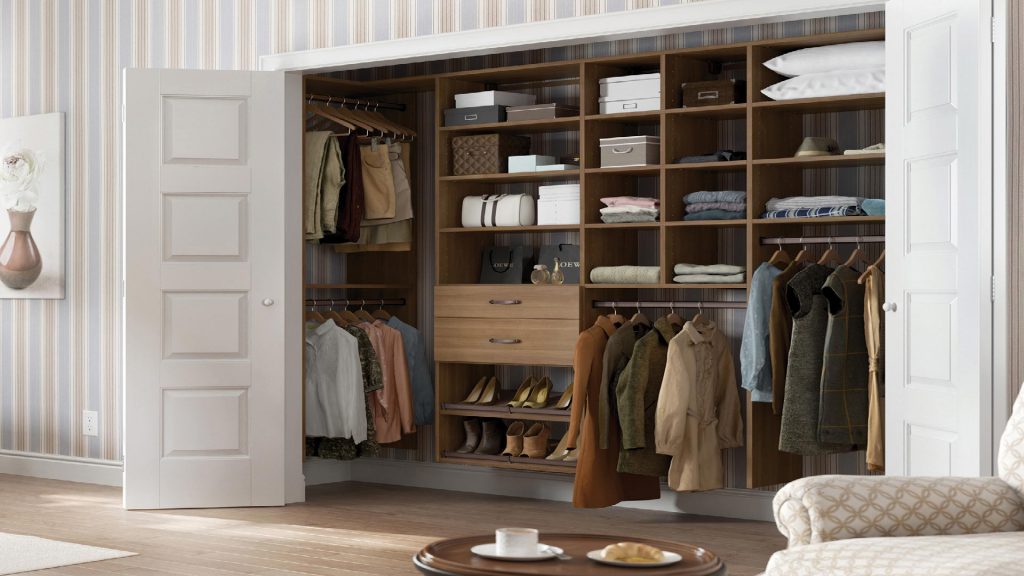 A well-designed reach-in closet is a highly efficient space that balances storage with style. The reach-in closets are often the most impressive place in your home to introduce solutions that maximize storage. However, since space is small but accessible, it requires a combination of high function and bedroom design aesthetic. Drawers, shelves, inserts, differing heights of hanging rods, and other options give clothing, shoes, and accessories a home that is organized.
Murphy Beds and Wall Beds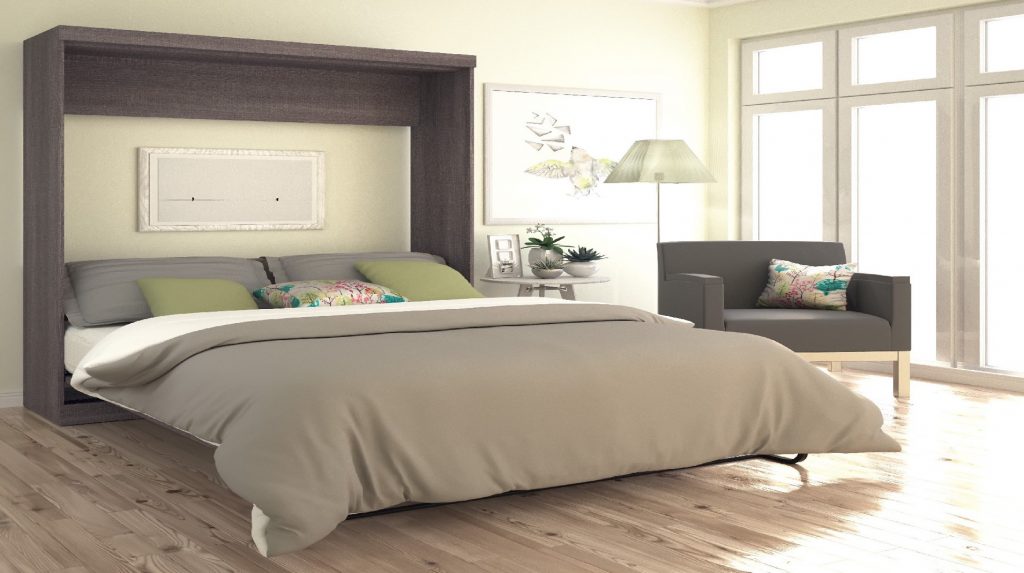 Murphy Beds or also called Wall Beds are masterful creations designed to pop down whenever something or someone unexpected pops up. Therefore, our designed Murphy Beds with beautiful cabinetry, finishes, and shelving let you create a multifunctional room without additional space. In addition, they are designed to seamlessly integrate into our custom storage systems. Transforming an office area, or any area, into a stylish sleeping space.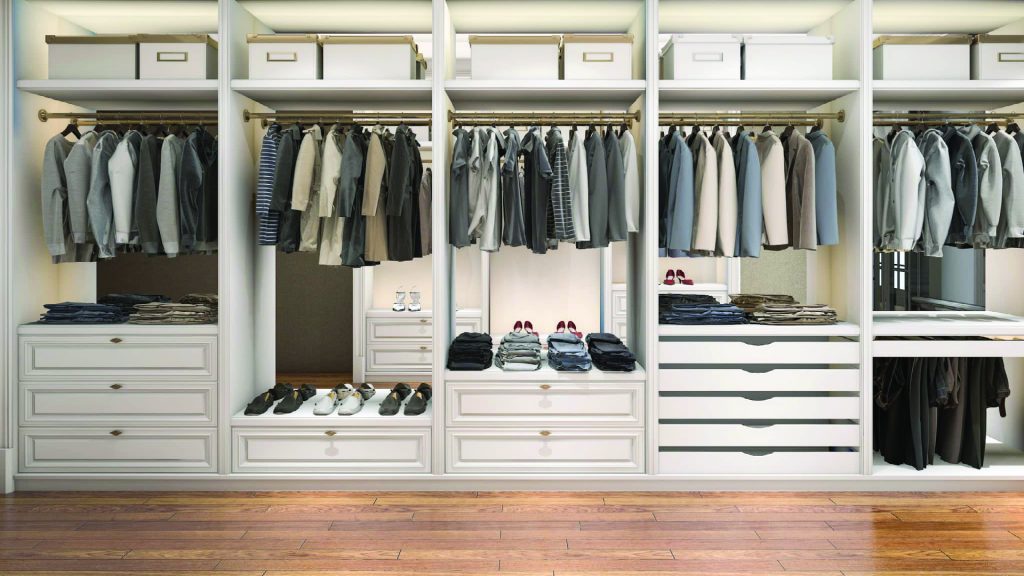 Every person needs and deserves the beautiful simplicity of a custom closet. Therefore, our Unica Concept innovative custom design options include accessories, finishes, and lighting, that can take your reach-in closet system or walk-in closet to a new level of organization. We work by maximizing the hidden potential of any bedroom closet with a personalized closet design tailored to your needs, style, and budget.