When not in use, does your microwave serve as a bread bin? What is the state of your oven? Is it necessary to unload pots and pans and baking sheets before using them to bake? If that's the case, your kitchen is probably severely lacking in storage space. Does your kitchen appear as one of your dream kitchens? What about the shimmy at dinnertime?
Do you find yourself balancing a steamy pot of spaghetti in one hand and a colander in the other as you make your way to the sink, sidestepping around the refrigerator and undulating past your kitchen island? No one wants to have to learn that dance.
What about the lighting? Is your prep area so dark that you can't tell the difference between a zucchini and a cucumber?
Even the most devoted chef can lose their passion for cooking when dealing with a malfunctioning kitchen design. A kitchen should be a happy nest where amazing recipes are born, not a sad one where inspiration dies.
It's probably time for a makeover if yours is more of a bother than a helper. However, jumping into some renovation projects without a good plan in place can be disastrous. Before you call a contractor or even look at all those pretty pictures on Pinterest, think about what you want to achieve.
Who Will Make the Most Use of Your Newly Remodeled Kitchen?
Begin with the fundamentals. Who will make the most use of your new kitchen storage? You? Is there a significant other? Are both partners treated equally?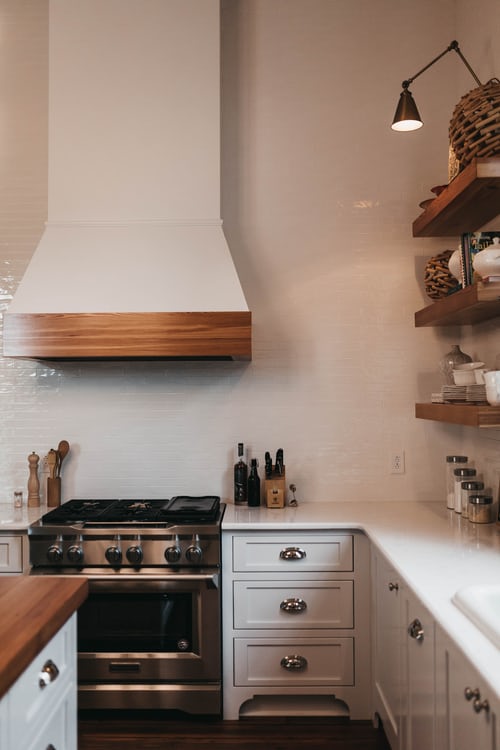 It is more important than you may believe.
The height and dominant hand of the meal preparer determine the best cabinet heights, positioning, and workflow. Including small things in the home, an improvement plan makes a significant difference when it comes to convenience and efficiency, as any left-handed person who has struggled with a right-handed can opener knows.
How many people live in your home, how often you buy groceries, what kind of cooking do you do most often, where do you normally dine, and what other things do you do in the kitchen (homework, arts and crafts, etc.) are all essential questions to ask.
Pantry Drawers that Pull Out
The interior design of many of the kitchens we work on lacks the space for a walk-in pantry or butler's pantry. Pull-out pantry drawers, on the other hand, make it simple to get to food stashed in cabinets storage.
In addition, as compared to a walk-in pantry, the correct cabinet organizers will save floor space (for example a lazy susan, tray divider, etc). There's no need to scrounge around in the back of a deep cabinet with these convenient pull-outs. With these small appliances, you can change your kitchen totally.
Deep Drawers
This one is straightforward: a plain old-fashioned drawer is being viewed in a whole new light by many households. Most lower kitchen cabinets used to be doors with a drawer above them for silverware or aluminum foil packs and in some other cases stainless steel.
Most people nowadays prefer to keep pots and pans in deep drawers rather than squatting down and digging around at the back of a cupboard. Because it's easy to access objects stashed deep in the back, these drawers free up a lot of space. They're also less taxing on the back and knees, which is particularly significant for those who want to age in peace.
Pull-outs for herbs, spices and oils
You don't want to be digging through your cabinets for your most often used ingredients when you're busy at the stove. Leaving things out all the time also adds to the clutter on the counter. All of your herbs, spices, vinegar, oils, and other items can be stored in pull-outs close to the stove.
Pull-outs for Linen Storage
Tablecloths, placemats, napkins, and other dining linens can all be stored in one place in these handy drawers. As a result, changing up your tabletop decor is simple.
Here's a bonus: tuck in an outlet beneath the tabletop. It contains USB ports that can be used to charge gadgets. If you don't want the essential outlets to show through your lovely tiled walls, you can come up with a variety of methods to hide them, such as this one.
Choose UNICA Concept to Remodel Your New Kitchen
One of the most prevalent reasons for rising remodeling prices during a kitchen remodel is that homeowners change their minds in the middle of the project. However, if you work with us, we plan everything out ahead of time, you'll be able to stick to your decisions from the beginning to the end of your makeover. You're one major step closer to feast your eyes on the kitchen remodeling of your dreams now that you have all the elements for a successful renovation.
Our professional team will make sure all your ideas come to life and everything goes smoothly according to the plan. Call us at 416-746-2226 or email us at [email protected] for more information regarding kitchen cabinets, vanities, reception desks, etc.
Please follow and like us: