How do you pick the right kitchen cabinet makers for your budget and style requirements? First, consider how you intend to use your kitchen. Do you want to spend more time cooking and hosting parties, or do you want to create a more family-friendly environment?
There are a variety of modern kitchen cabinet styles to pick from in Toronto, depending on your needs. How you use your kitchen will help you determine the custom cabinetry you'll require.
When choosing kitchen cabinets in your kitchen, be very clear about what you want to achieve. You should also be able to see how your new kitchen will appear. To get a good concept of the options, start by looking at different kitchen designs and layouts. But before we get started, there are a few questions you should ask yourself before deciding on kitchen cabinets.
Before You Buy Kitchen Cabinets, Ask Yourself These 5 Questions
1. How long do you intend to stay in the house?
2. What types of kitchen upgrades are popular in your neighborhood?
3. What is the arrangement of your kitchen?
4. How much do you want to spend on kitchen cabinets?
5. In the new design, what appliances will be used?
Selecting The Appropriate Kitchen Cabinet Makers For Your House
A new kitchen is a significant financial commitment. The kitchen is one of the most often utilized rooms in the house. At Unica Concept, we strive to provide unmatched service, quality, style, and value to our customers. Our exceptional knowledge will guide you through the full kitchen renovation procedure. We are one of the most reputable kitchen cabinet makers in Toronto.
We specialize in the following areas:
Kitchen Cabinets Toronto
Custom Cabinetry Toronto
Closet Cabinets Toronto
Library Cabinets Toronto
Wall panel Cabinets Toronto
Reception Desk Cabinets Toronto
Store Fixtures Cabinets Toronto
Remodeling Kitchens in Toronto
Millwork Toronto
And Much More
Stock Kitchen Cabinets Toronto
By purchasing stock kitchen cabinets while remodeling your kitchen, you may save a lot of time and money. These cabinets are already made, so you won't have to spend extra on customization. You also don't have to compromise on quality to acquire the kitchen cabinets you want. You can have your stock cabinet placed the next day if you select one that you like.
When searching for stock cabinets, however, you should go for cabinets made of solid wood or plywood. Compared to pressed wood, these materials survive far longer and provide superior details.
Having more than 17 years in this industry has given us the knowledge to choose the best materials for our stock kitchen cabinets and build them in a perfect way.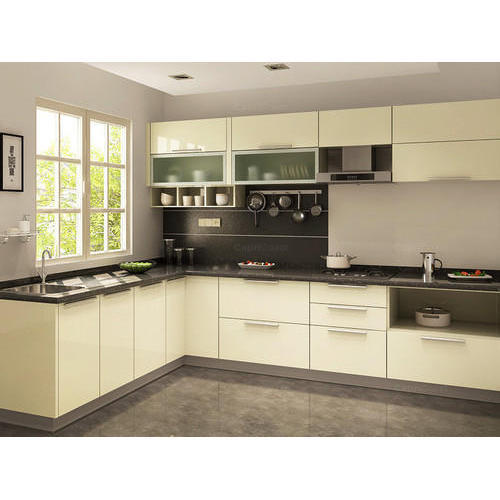 Semi-Custom Kitchen Cabinets Toronto
Semi-custom cabinets allow you to tailor your kitchen's storage capacities and style without spending a lot of money. However, like with other kitchen cabinets, you should not hesitate to seek professional assistance, particularly when it comes to the sizes. Involving your designer or architect will assist you in determining the best solution for your project.
We listen to your ideas and expectations at Unica Concept before giving you all of the information and resources you need to make the best decisions for your project.
We then put your concept into action on a semi-custom kitchen cabinet plan in Toronto that suits your comfort, space, and lifestyle.
Furthermore, because you'll be spoiled for choice and even more perplexed by the customization options, it's usually a good idea to have a budget in mind while searching for semi-custom cabinets.
Custom Kitchen Cabinet Makers Toronto
One thing you can always bank on with custom kitchen cabinets is good quality. This is due to the fact that they are handcrafted following several meetings between you and our expert team.
The meetings are meant to assist you in deciding on the finest design and materials for your custom kitchen cabinet. As a consequence, our team will give you the design you want, complete with all of the features you want.
While custom kitchen cabinets are generally more expensive than stock or semi-custom cabinets, it is always a good idea to set a budget before you begin shopping. How much money do you have set aside for the kitchen renovation?
Here at Unica Concept, we provide our customers with the best quality kitchen cabinets in Toronto, of course at an economical price.
Here Are Some Indicators That A Kitchen Cabinet Maker is the Best Fit For You.
The best kitchen cabinets are stunning works of art that will last for years. If they're customized, they'll also match your specific wants and represent your distinctive style. Poorly made kitchen cabinets, on the other hand, can become an eyesore in as little as a year or two.
That is why you should hire kitchen cabinet makers with caution. Quality wood and distinctive designs will be used by a renowned and knowledgeable cabinet maker to produce your bespoke cabinets.
Unica Concept provides custom cabinets adapted to your individual lifestyle and comfort in Toronto. Because each home and kitchen is unique and has its own concept and solution, according to our client's vision, "standard" is no longer an option. We have the knowledge, resources, and expertise to deliver a gorgeous, high-quality solution that our clients will be pleased with.
Below are some tips to choose the best kitchen cabinet makers in Toronto.
The Cabinet Maker is Personable and Professional
During your first conversation with a cabinet manufacturer, you'll get a sense of how they communicate. Choose a cabinet manufacturer who appreciates client relations. A cabinet maker in Toronto should make you feel at ease and guide you through the entire kitchen renovation process.
The Price Is Affordable
For tasks such as the creation of kitchen cabinets, a budget is required. A set budget helps you to focus your search on the most qualified candidates.
Here at Unica Concept, we make sure to provide the customers with the best kitchen cabinets that can be affordable for everyone
The Kitchen Cabinet Maker is Flexible
When planning, you'll want to engage with a cabinet maker who can assist you with the finer points. At Unica Concept in Toronto, we take the time to listen to your ideas and expectations before providing you with all of the information and resources you need to make the right decisions for your project.
Perfectionism Is A Goal For The Cabinet Maker
You don't only need a cabinet manufacturer who knows what they're doing. You'll need someone who can do a great job. During the planning phase, a professional cabinet manufacturer pays close attention to the design elements. They should also have a predilection for higher-quality materials, hardware, and construction methods.
Get References From Previous Clients
You should be able to obtain references from prior clients in order to understand more about the cabinet maker's track record. You can also look at comments on their social media accounts or reviews placed on their website and Google business listings.
The Cabinet Maker is a Multi-Talented Individual
It's an advantage if the potential cabinet builder does his or her own finishing. Some don't, but they can compensate by ensuring high-quality control when outsourcing out finishing tasks.
They should also be capable of working on various types of wood projects. Having this ability means you won't have to look for someone to help you with other projects around the house.
Unica Concept The Leader In Kitchen Cabinetry #1 Source for Toronto Kitchen Cabinets
For over 17 years, Unica Concept has provided amazing quality and inexpensive kitchen cabinets in Toronto. Our Kitchen Cabinets in Toronto are of the best quality and are available at the most competitive pricing. Unica Concept is Toronto's number one supplier for kitchen cabinets, providing high-quality cabinetry to a wide range of clients. All we want is for our customers to be satisfied, so we work hard and only provide top-notch service. Contact Unica Concept for Toronto kitchen cabinets if you want the greatest pricing on your kitchen or bathroom cabinets.
Because all of our products are available in a wide range of colors and designs, it doesn't matter what color scheme your kitchen has or which design you desire for your countertops.
Discount Cabinets Toronto.
Cabinet Doors Toronto.
Kitchen Cabinetry Toronto.
Bathroom Cabinets Toronto.
Kitchen Cabinets Toronto.
Bathroom Cabinetry Toronto.
White Shaker Cabinets Toronto.
Cabinets Toronto.
White Cabinets Toronto.
Cabinetry Toronto.
Antique White Cabinets Toronto.
Espresso Cabinets Toronto.
Kitchen Cabinets in Toronto
Toronto Bathroom Cabinets Are Available At Low Prices
Our white and espresso cabinets are the most popular when it comes to bathroom cabinets in Toronto. We provide low-cost bathroom cabinets that are of comparable quality to cabinets that cost twice as much elsewhere.
Come view our bathroom cabinets in Toronto if you want your bathroom to have a lovely, bright, and light feel about it. With the appropriate color paint, white bathroom cabinets may make a small bathroom seem and look fresher and even bigger. Beautiful bathroom cabinets, high-quality fixtures, and a stunning granite or quartz countertop are all must-haves.
If you're looking for high-quality affordable bathroom cabinets, come to our Toronto location.
Bathroom And Kitchen Cabinetry in Toronto
Our bathroom and kitchen cabinets in Toronto are available in a variety of styles and colors to accommodate any space and budget. We have a large selection of bathroom and kitchen cabinets.
Choose The Best Kitchen Cabinet Makers In Toronto
Whatever your budget, style, or kitchen design, our professional kitchen cabinet makers can help you achieve your goals. We are aware of current trends and styles and provide cabinetry services in accordance with them. We'll use modern designs to ensure that your new kitchen cabinets complement your space while also reflecting your individuality and quality of life.
We want to establish a positive relationship with our customers by supplying high-quality, long-lasting items. We strive to meet your needs with our work, deliver a stress-free experience, and provide value-oriented services that exceed your expectations. In addition, we provide free estimates. To meet with one of our cabinetry contractors, give us a call now at our phone number 416-746-2226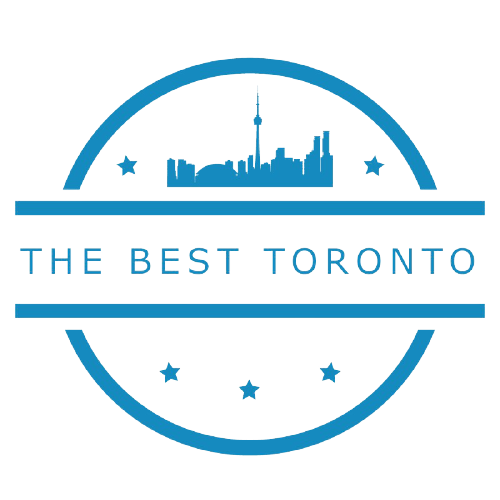 Please follow and like us: