Remodelling your bathroom will likely involve replacing the old cabinets. You can find the best, modern and beautiful bathroom cabinets/vanities at Unica Concept.
The cabinets throughout your home hold your personal possessions and help to keep things neat and tidy. They go through a lot of use, so it's no wonder that the drawers start falling apart and the surfaces get scratched or gouged. Before you know it, the doors hang from the hinges and you're ready to get rid of them.
Replacing cabinets can get expensive, especially when going with custom cabinetry. There's a better way to find affordable bathroom cabinets, and that is by coming to Unica Concept
Bathroom furniture sets
To make it a bit easier for you to choose our beautiful bathroom cabinets and furniture that best fits your needs and space, we went through our range and paired up mirrors, cabinets, vanities, sinks and mixer taps. The purpose is to create the perfect bathroom furniture sets.
Bathroom Storage
Our bathroom storage will help you organize things so everyone can calmly find their hairbrush. Even during the hectic morning rush hour. At Unica Concept you will find everything from extra shelf units to storage stool in styles to match your choice of cabinets. Our bathroom storages come in a variety of sizes to fit your space. Some of our products are:
Tall bathroom cabinets
Bathroom storage
Bathroom wall cabinets
Sink base cabinets
Mirror cabinets
Interior organizers
Shelf units
Bathroom stools & benches
Sink cabinets
We all know that the bathroom is associated with our family morning rush, but it doesn't have to be. With our range of vanity units and bathroom vanity units, you can make the most of your storage space and even create an organized and functional room. All of our products come in different colours and materials to match your style and needs.
TIPS:
Affordable Cabinets
We have the beautiful, affordable bathroom cabinets you are looking for. Because we specialize in selling and installing every type of cabinet. This is why we can offer you the best deal. You will find that our well-constructed cabinetry.
Our Bathroom Cabinets Are Well-Made
There's nothing worse than buying and installing a cheap set of cabinets that simply don't last. The cabinetry we have for sale is manufactured in Canada. They are well-made, just like custom cabinets are.
Bathroom Cabinets & Vanities
Many times our customers enjoy doing their own bathroom renovation, so we offer our beautiful cabinetry and vanities for sale. Whether we install them or not, we supply our customers with beautiful cabinetry and vanities for sale. Quality built, functional, and beautiful, you'll have options you're going to fall in love with!
We can help you pick out and choose your cabinets and are available for you if you wind up changing your mind and need help with the installation. Get your bathroom cabinets from Unica Concept and you will have the best options all the way around!
Bathroom storage ideas
Bathroom corner unit
One space that often gets completely neglected is the corner, that's because it can be a tricky space. Especially when it comes to storage. By combining your basin with a cupboard space you could utilize this space perfectly.
Wall-mounted tall cabinet
The first step to bathroom storage redemption is keeping your floor space clear. If a mirror cabinet won't cut it, a tall wall mounted can be the right solution, especially if you have awkwardly shaped and tall objects to store.
Fitted bathroom cabinets/furniture
Fitted bathroom furniture is one of those clever storage ideas that could be ideal for your space. By integrating your basin and toilet, fitted furniture will provide a seamless look and feel to your bathroom decor, whilst maximizing the space.
Laundry basket
Despite what it says on the tin, a linen basket doesn't just have to store linen, whilst providing slimline storage. Bath towels and linen take loads of space, so why not make room for them in your bathroom with a simple linen basket?
Storage boxer
Incredibly simple but very effective. Storage boxes are a quick and easy way to keep your toiletries and small items together in a place. Perfect combination with a contemporary washstand. Storage boxes feature a distressed wood finish and delightful slogan for a bathroom that is both clutter-free and full of character.
Bathroom towel racks
If you want to spare the space, walls are the way to go. Bathroom towel racks are a great option, providing a useful place to store them. This is suitable especially for family bathrooms. Unica Concept got both, traditional and contemporary options for your bathroom decor.
4 Beautiful Chic Bathroom Cabinets and Vanities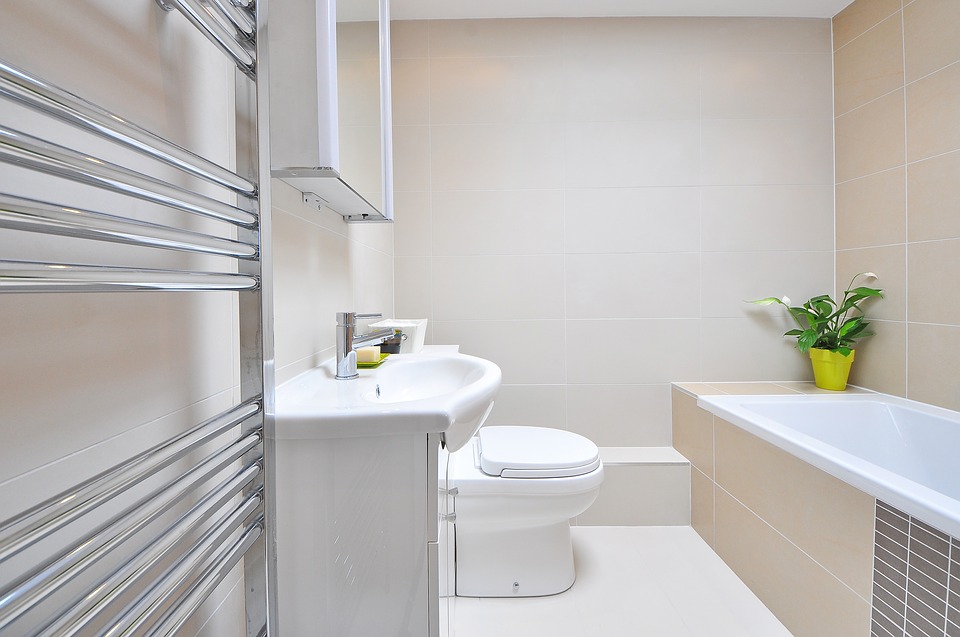 Modern, Eye-Catching Vanities
Sometimes it may feel like the living room and bedroom get all the attention when it comes to home decor. Take a quick look through any of your favourite design mags and chances are that you'll see only lifestyle living areas and not bathrooms. Like any other room, bathrooms are important too. Meaning that the better decorated they are the better we'll feel about the time we spend in them. It is important to choose a bathroom design that is beautiful, one of a kind and cozy.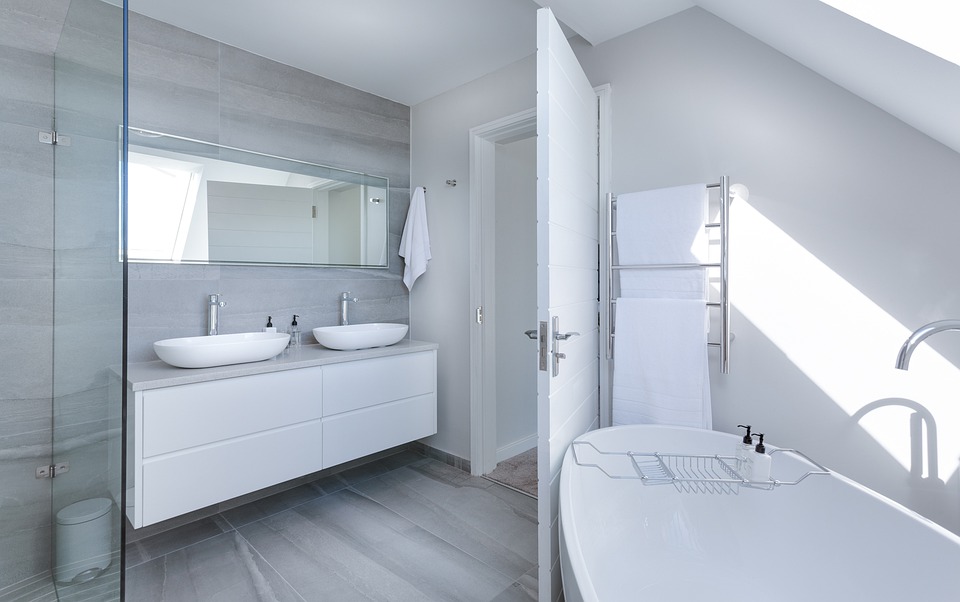 Chic and Minimal
For anyone who wants a bathroom that looks clean and contemporary, this chic and minimal floating vanity is perfect. It doesn't have to feel clinical to be functional.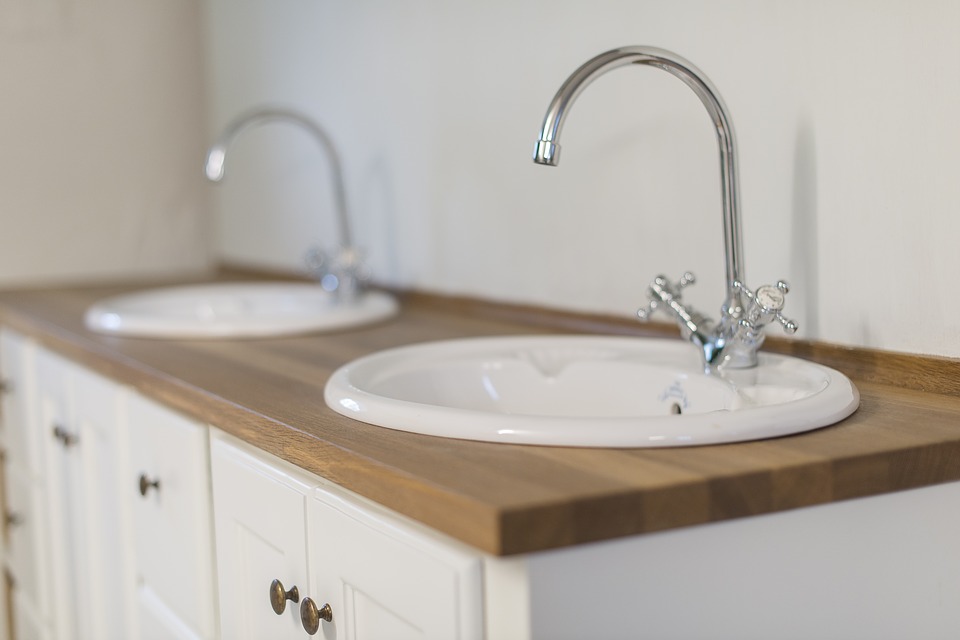 Spacious and Cozy
This beautiful traditional take on a bathroom vanity is a seamless blend of stylish and practical. The size is perfect, it provides storage and counter space for getting ready every morning. And who wouldn't love to have his own sinks? The possibilities are endless!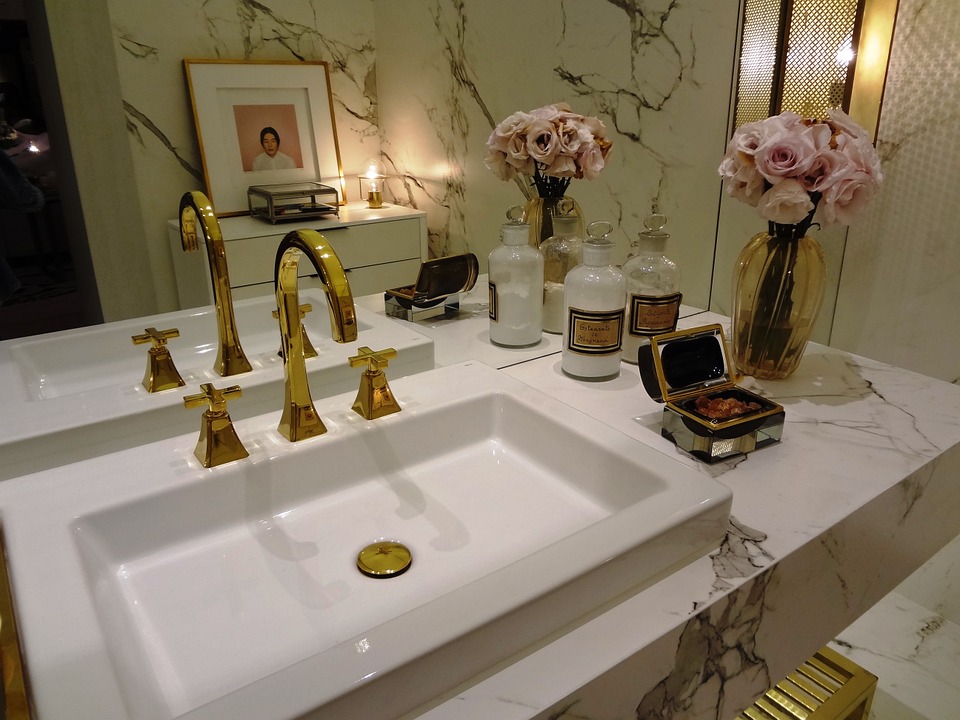 Simple and Sleek
Another gorgeous statement piece. This incredibly sleek bathroom vanity has clean lines and a timeless aesthetic giving your bathroom a beautiful touch. The rich walnut unit has an immediate and unexpected element that takes your attention. Also what makes it special is the marbled sink and countertop.

Beautiful bathroom cabinets, designs & bathroom layouts
Your bathroom will become a spa-inspired hideaway, where you will definitely revel in relaxation. Unica Concept designs offer you the affordability of an escape, in every moment you surround yourself in your private oasis. Having an old-world charm or modern bathroom vanities simplicity is your choice, however, it is our commitment to you that whichever bathroom style you desire, we'll make sure to make it your refuge from your daily life.
Your bathroom cabinets and vanities have endless possibilities with our beautiful styles and layouts you will absolutely adore. Unica Concept custom cabinetry has a wide selection of wood cabinet finishes bringing your bathroom dream to escape into reality.
Bathroom vanity, Bathroom cabinets and custom bathroom designs are our specialties.
Bathroom vanities that overflow with style
There is not even a single home design that passes through here that that doesn't have an amazing bathroom idea. And each of our finishes is completed with a beautiful modern vanity unit. From ultra contemporary designs with shallow glass basins and waterfall taps to rustic wood vanities and matte black faucets. It can be a daunting task to find your ideal and beautiful bathroom cabinets. Whether it's a small bathroom design you're thinking of or a set of double vanities, we're here to make sure that you'll find something that would splash a bit of style into your scheme of bathroom vanities.
Find a Partner for Your Bathroom Cabinets
If you are feeling confused and you haven't gotten a partner for your kitchen design Unica Concept is here. The shade matters when choosing gray for your kitchen cabinet colour. If you're the traditional type, darken it up with a smoky gray. Go light for a contemporary, chic style or a distressed barn wood to unleash the shabby-chic in you. Unlike some other cabinet colours, grays will offer the perfect balance of warmth and neutrality, working well for any size kitchen and style.
Feel free to call us at 416-746-2226 or to send us an email at [email protected] We will help you to create a space very comfortable and attractive.
Please follow and like us: