Before hiring a professional kitchen cabinet maker in Toronto, always consider exactly what you need. Have you just moved into a new home and you have no idea how to organize things inside the kitchen? Or, you may just want to make some changes to the way your kitchen looks?

However, we suggest you keep in mind that cabinet makers will always build to your specifications, providing you, the customer, with the original drawings/designs of what the finished product will be. They are able to design, construct, repair or even create customized kitchen cabinets.

Cabinet makers can also craft different furniture under your suggestions, such as a dining room hutch or a corner cabinet for your kitchen. At Unica Concept, we believe in maintaining complete transparency with our clients. We do not only focus on the visuals and glamour requirements but we also assure the need for durability.

How to choose the right kitchen cabinet maker?
In addition, Unica Concept in Toronto can help you give dated, worn or damaged cabinets a transformation. We can add or replace different details as needed, such as doors, glasses, decorative objects and mouldings etc.

Nevertheless, we suggest you keep in mind the listed questions before you choose your next cabinet maker.

How long have you been open for business?
How many related projects have you completed?
Can you show me some of your projects?
What's your training and license?
Do you offer a warranty?
How much do you charge?
What does the charging include?
How long will it take to be finished?
What do I need to provide?
STOCK CABINETS

This is the choice where you save time and money. Stock Cabinets usually are assembly-line production with standard measurements and styles. However, you need to consider the cost of installation after getting the stock cabinetry.
SEMI-CUSTOM CABINETS

Semi-custom cabinets are a lower-cost alternative to custom cabinets and they can be limited to custom features. With semi-custom cabinets, you can decide the style, size, and decorative elements.

CUSTOM CABINETS

You can expect those custom cabinets will cost you more money, but here it can be created to your suggestions and specifications. Keep in mind that it takes a couple of weeks to be completed.
How to choose the right cabinet design?
As your house is the most valuable possession you have, normally you give the main focus on it. So, it's crucial to think the same way in both cases. You need to give the kitchen what it really needs, the best materials within your budget.

Many clients who hire a cabinet maker or even an interior decorator, mainly those who want to remodel their kitchen, have a good sense of how it should look and what products must be used. That means, often clients will insist on using the products which are already present in the kitchen. Other times the cabinet maker will need to start from scratch.

However, here are our suggestions to help you make your choice easier:

Do your research before meeting with the cabinet maker or interior designer.
Ask: What do I want? What do I need?
Don't forget your choices: stock, semi-custom, and custom cabinets.
Consider the space available.
If it's necessary, an interior designer might be your solution.
Don't hesitate to consult or ask for help from the kitchen cabinet maker you hired.
Browse through the portfolios of different cabinet makers and interior designers
Keep in mind your budget.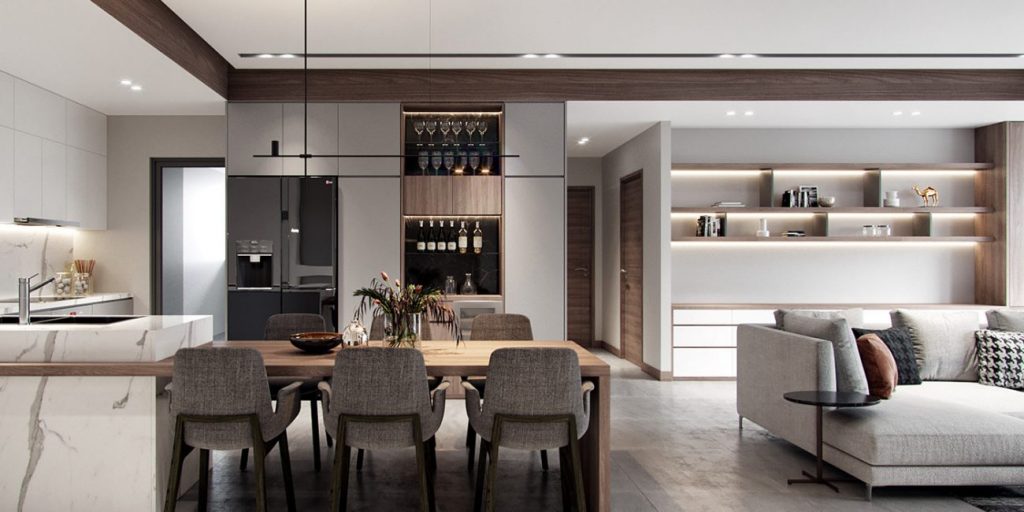 Custom kitchen cabinets in Toronto
We chose to specialize in creating custom kitchen cabinets in Toronto because we know that the kitchen is an important part of the house. Our designers are impressive, functional, and have the most efficient storage capabilities.
Unica Concept offers a plethora of custom kitchen cabinets in Toronto, and options are available in different styles and designs. All you have to do is reach to us and with the help of our expert cabinet makers, we'll make sure to deliver the best kitchen cabinets, and more.
Being in the industry for more than 17 years, we've gained immense knowledge about cabinet making, which reflects in the high-quality craftsmanship we showcase. Our goal is to create custom cabinetry in Toronto that are not only aesthetically pleasing but also useful and functional. Our staff will be assigned to work closely with you to ensure that our work is streamlined with your goals.
Tips – What defines the best cabinet makers in Toronto
Probably you've been planning and saving for this moment for a while, and now you are finally ready to add your kitchen cabinets to your home. Whether it is a new home, a kitchen or a finished basement, choosing the best cabinet maker is just as important as designing your kitchen cabinets. Unica Concept is a company located in Toronto, with great skills, knowledge and provides superb customer service. However, here are some tips to help you find the best cabinet maker in Toronto.
Make sure you are comfortable with them
Everyone needs some education and guidance when it comes to something you are new with. Especially if you are making a choice that is going to affect your home comfort, like choosing or remodelling kitchen cabinets. A superb manufacturing company will always let you know your options and help you create your kitchen design. The cabinet maker in Toronto should guide you through all stages, from consultation to installation.
Look at the cabinet maker's past work
Any credible cabinet maker company in Toronto should have a large gallery of their past work on their website. This will allow you to see what the company is capable of doing. It can also be a way to help you figure out what kitchen design you like and dislike.
Check out their reviews and referrals
Take a look at the company reviews and see if the site has any testimonials. See if there are any trustworthy associations that show the business is credible.
See if the showroom is well kept
A cabinet maker should have their own showroom to display various cabinet designs. Staff passion should be obvious. Lastly, you should be welcomed when you come into the showroom and not hounded.
The person talking to you isn't pushy
The cabinet makers should not be pushing you into the buying process as soon as you walk in. A good cabinet manufacturer will let the work do the talking. Kitchen cabinets are a large investment and shouldn't feel any pressure.
The company is upfront with costs
An honest company will always let you know about the costs, when something costs more and why. For example, choosing a unique wood or glass will increase the cost of your cabinet choice.
Use these tips to your advantage
Stick with your gut and use these tips to find a cabinet maker that will provide you with what you are looking for. We hope you finally get the kitchen cabinet you've been dreaming about. Don't forget that Unica Concept will always be close to you to help you with everything possible so you can make the right choice. If you have any questions about our cabinets feel free to give us a call.
Welcome to Unica Concept Cabinetry and Millwork: #1 Source for Toronto Kitchen Cabinets
Unica Concept has been providing outstanding quality and affordable kitchen cabinets in Toronto for over 17 years. Our Toronto Kitchen Cabinets are of the highest quality and offered at the lowest prices. Unica Concept is nr. #1 source for kitchen cabinets in Toronto, we offer superior quality cabinetry to contractors as well as homeowners in Toronto. All we want is to have happy customers so we do great work and offer only great quality. If you want the best price for your kitchen or bathroom cabinets, contact Unica Concept for Toronto kitchen cabinets.
Kitchen cabinets Toronto do not just fulfill all the visual and aesthetic needs but also durability and functionality. We install genuine countertops made from authentic quarried slabs of quartz. These countertops are resistant to all damages and materials used in the kitchen. It does not matter which colour scheme your kitchen has, or which design you want for your countertops since all our products come in a wide variety.
Discount Cabinets Toronto.
Cabinet Doors Toronto.
Kitchen Cabinetry Toronto.
Bathroom Cabinets Toronto.
Kitchen Cabinets Toronto.
Bathroom Cabinetry Toronto.
White Shaker Cabinets Toronto.
Cabinets Toronto.
White Cabinets Toronto.
Cabinetry Toronto.
Antique White Cabinets Toronto.
Espresso Cabinets Toronto.
Kitchen Cabinets in Toronto
We provide in Toronto, ON these services:
Toronto Kitchen Cabinetry.
Toronto Bathroom Cabinetry.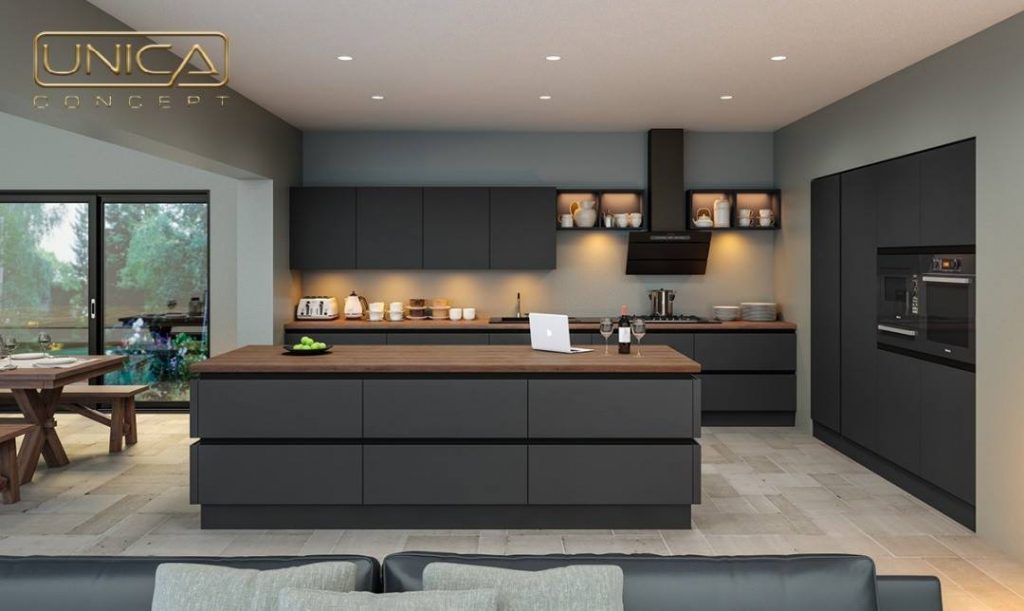 Welcome to Unica Concept Cabinetry and Millwork: #1 Source for Kitchen Cabinets in North York
Unica Concept has been providing homeowners and general contractors outstanding quality and affordable kitchen cabinets in North York for over 17 years now. Our North York kitchen cabinets are of the highest quality. We provide a number of North York kitchen cabinets styles with many colours, making your kitchen design possibilities endless for your North York kitchen cabinets.
While shopping for kitchen cabinets in North York, please make sure to look at our cabinets and you'll be happy that you did. Besides our truly unbeatable prices, you will be extremely happy with the quality of our North York kitchen cabinets.
Part of the reason Unica Concept Cabinets North York is so successful is because of our low prices on our high quality and solid wood North York cabinets, and our beautiful bathroom cabinets. We manufacture our own cabinets and therefore can offer great prices on white and/or gray kitchen cabinets. Our prices can be half of what our competitors of North York kitchen cabinets would sell for.
Great prices on North York Bathroom Cabinets
When buying bathroom cabinets in North York, our white cabinets and espresso cabinets are definitely our most popular. We offer discount bathroom cabinets prices but extremely high-quality cabinets that cost double as much elsewhere.
If you want a nice, bright and light feel to your bathroom, come and see our bathroom cabinets in North York. White bathroom cabinets can make a small bathroom feel and look fresher and even a bit bigger with the right colour paint. Beautiful bathroom cabinets, quality fixtures and a beautiful granite or quartz countertop.
Come visit our North York location if high-quality discount bathroom cabinets are what you're looking for. We are #1 source for affordable kitchen cabinets and affordable bathroom cabinets in Toronto and North York.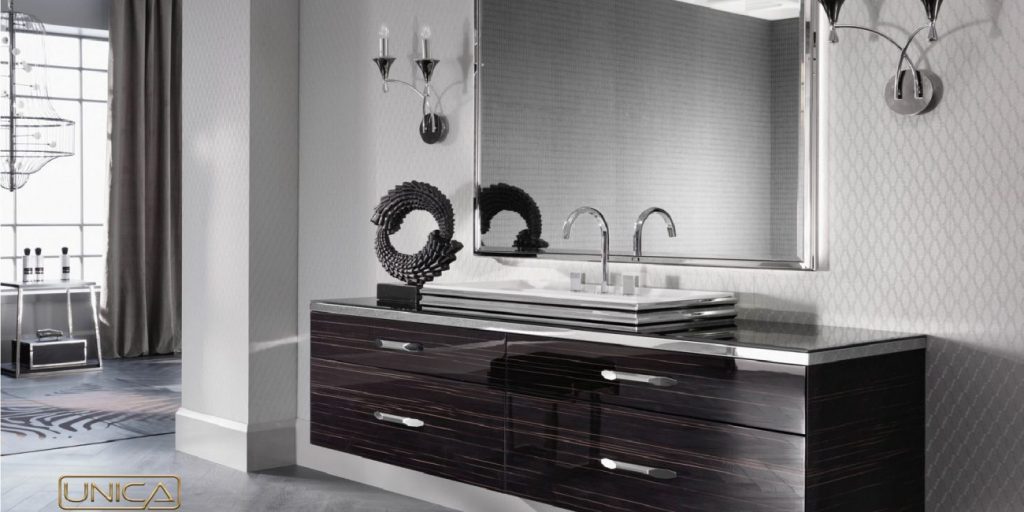 Bathroom and Kitchen Cabinetry on North York
Our North York bathroom cabinetry and kitchen cabinets come in many styles and colours allowing it to fit into any space and your budget. We carry a full stock of bathroom and kitchen cabinets in North York.
Discount Cabinets North York.
Cabinet Doors North York.
Kitchen Cabinetry North York.
Bathroom Cabinets North York.
Kitchen Cabinets North York.
Bathroom Cabinetry North York.
White Shaker Cabinets North York.
Cabinets North York.
White Cabinets North York.
Cabinetry North York.
Antique White Cabinets North York.
Espresso Cabinets North York.
White Kitchen Cabinets North York.
Kitchen Cabinets in North York.
We provide in North York, ON these services:
North York kitchen Cabinetry.
North York Bathroom Cabinetry.
Find a Partner for Your Kitchen Cabinet Maker and Design
If you are feeling confused and you haven't gotten a partner for your kitchen design Unica Concept is here. The shade matters when choosing gray for your kitchen cabinet colour. If you're the traditional type, darken it up with a smoky gray. Go light for a contemporary, chic style or a distressed barn wood to unleash the shabby-chic in you. Unlike some other cabinet colours, grays will offer the perfect balance of warmth and neutrality, working well for any size kitchen and style.
Feel free to call us at 416-746-2226 or to send us an email at [email protected]. We will help you to create a space very comfortable and attractive.
Please follow and like us: